Law Games for Students: Many law high school students fall asleep while reading cases and black letter law. But all this stress can be reduced while having a perfect study group because with this you will be able to continue your group study sessions very easily and introducing some fun games for the student's study group will make your study sessions more entertaining and release the stress.
Best Law Games for Students
Below we have discussed some of the best Law Games for Students to play along with their study group that will make your study session more interesting with laughter and it will increase your learning ability too.
Check – Best PS5 Game To Play With Friends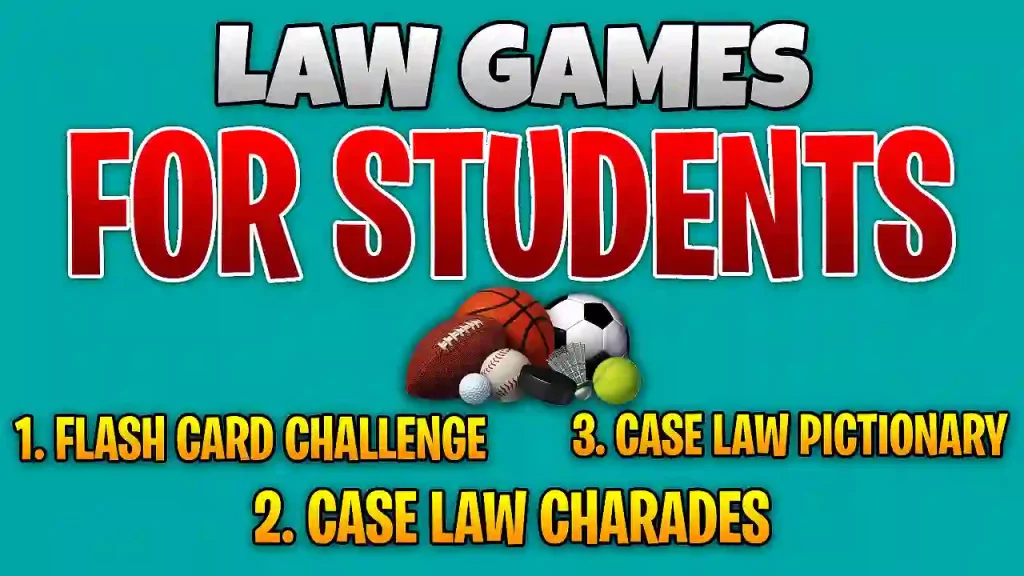 1. Flash Card Challenge
What if you are finding through the crazy flashcards, rather than sitting down, sounds great to have a bit more fun and a guaranteed pack of laughs. Also, you can try competing with each other while playing in the group and swamp this Flash Card Challenge with excitement. Swap flashcards with another member and do question answers to claim the points. Then simply in the end person having the higher points will be winning this contest.
2. Case Law Charades
You can be better at issue spotting, the better you will be knowing your case law and it will be helping writing in the exams too. In order to increase your accuracy you should be playing Case Law Charades. Acting similarly to the normal Charades but the twist is that, instead of using a popular personality, movie, or phrase, you will act out case law.
If you have ever played normal Charades once, then I might think you got a better idea about this. In this game, one person acts out a case (or person, phrase, movie, etc.) without speaking, and with their actions the teammate will have to guess it. If you successfully guessed it then you will be receiving a point. It can be played with both groups and individuals depending on you and also alternative scoring methods can be used.
3. Case Law Pictionary
Similar to Charades, the case law pictionary is using some of the basic rules and regulations of classic Pictionary, and you will have to illustrate the case (without talking or with words) rather than drawing the objects or common actions this will be your task and your teammates will have to guess it correctly to obtain a point. In smaller groups, you can try using alternative scoring methods and changing some rules in the game to it more interesting.
Check – BEST Multiplayer Games For Mobile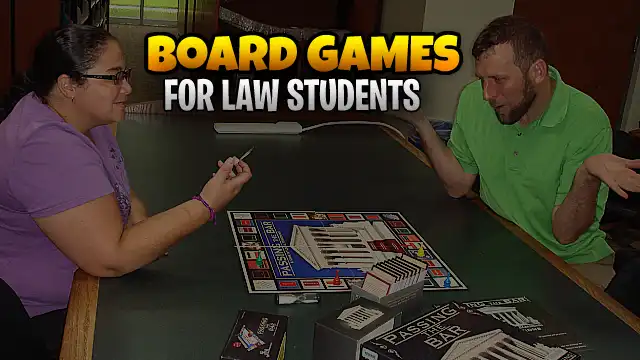 Board Games for Law Students

Surely board games for law students help to boost their thinking ability and quick decision-making capabilities. The best games for lawyers or law students as we discussed above but now we have listed some of the best board games for law students to play with friends and along too. It will surely be helping to release your tiredness and will be a good test of your knowledge.

1. Disorderly Conduct

This game includes seven categories of questions i.e. torts, contracts, property, criminal, evidence, constitutional and general law. All the questions are challenging and will require your law and study knowledge to solve. This will help to clear your bar exams.
2. Passing The Bar

In this game roll the move and learn to help students with what they need to pass the bar exams. This is considered to be one of the best Law Games for Students.
Conclusion

All the discussed Law Games for Students will be surely good to play and Fun Games for Law Students will help them boost their knowledge accuracy and release stress and bring excitement for learning. These Law Games for Students and high school students will be good to play with their friends let us know your opinions about this in the comment section below.
FAQS
Q.

Are law games for students good

?
Ans – For all the law students the law games help them to recognize their concepts easily while having fun.

Q.

Which are the best law games for students

?
Ans – Games like Flashcard Challenge, Case Law Charades, Case Law Pictionary, etc are considered to be the best law games for students.
Check More Games Here…!
Check – Best PS5 Game To Play With 3D Audio
Check – GTA 5 Mobile Best Alternative
Check – Best VR Games To Play This Year
Check – BEST Multiplayer Games For Mobile
Check – Minecraft Mods To Try in 2023