Now is the time to find the best gaming vertical mice!
Building the best mice setup for your gaming sessions is equally important for both gaming experience and comfort, as the trend of vertical gaming mice is blowing up and rising all over the gaming community. If you are a person who is looking for the best accessories for your PC gaming too. This article will be helping for choosing the best Vertical Gaming Mice for your gaming desk setup.
Best Vertical Gaming Mice To Consider in 2023
People who are serious about their gaming career will be looking for the best comfortable perfect vertical gaming mice, all these will be completed by TRELC Vertical Gaming Mouse.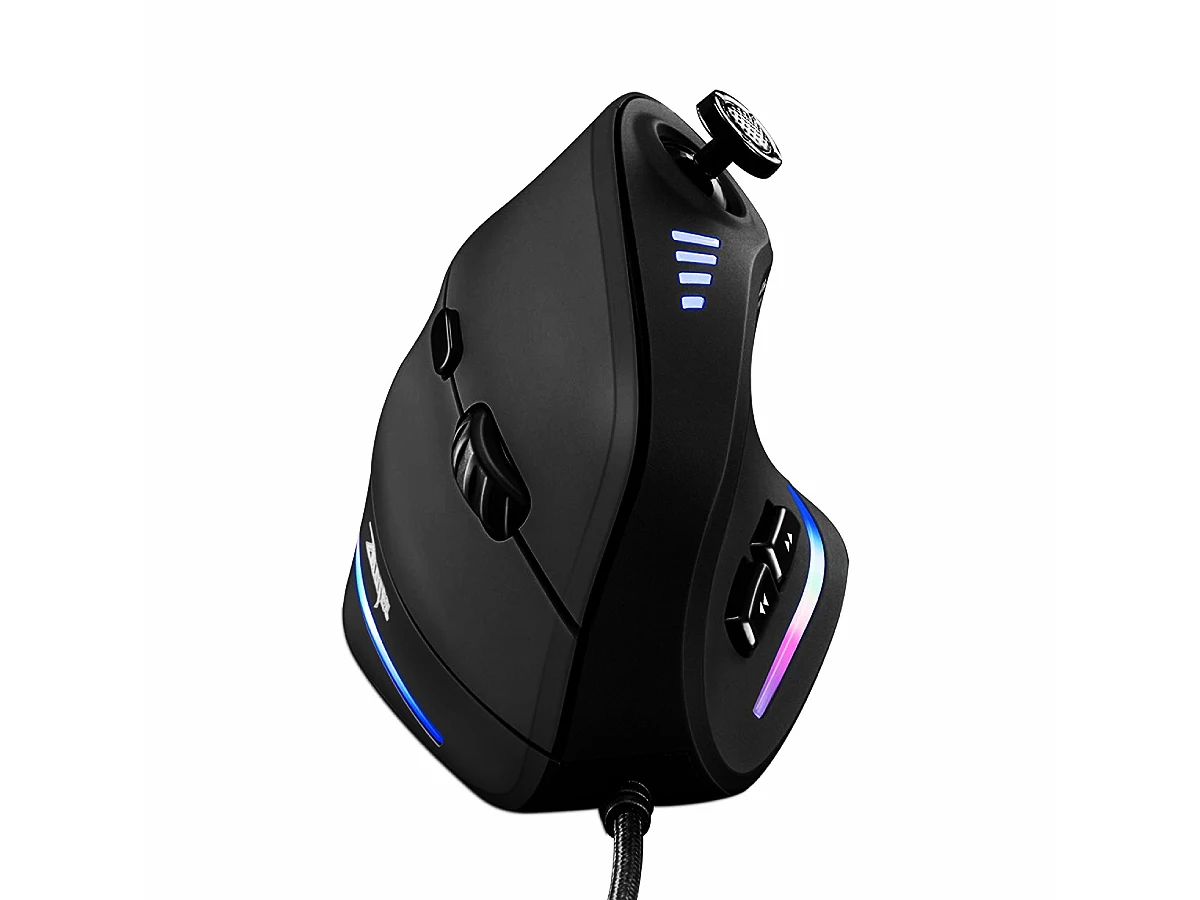 Similar to the other vertical mice on this list, its orientation will be giving more ergonomic options than a non-vertical or standard mouse. The 5-direction rocket is the most loved feature for gamers which gives you access to WASD keys directly on your mouse for an amazing gaming session.
Users can customize their personal experience with the TRELC Vertical Gaming Mouse which includes a customizable RGB light strip with programmable buttons. This mouse is adaptable in nature hence over various surfaces and different gaming scenarios, also this mouse has support to adjust their over 10,000 DPI which provides smooth sensitivity.
With 20G acceleration and 5000 FPS scanning frequency, this mouse is designed to meet the demands of any kind of gaming scenario. Given features and flexibility the TRELC Vertical Gaming Mouse will be a great solid option for gamers looking for increasing control over their gameplay.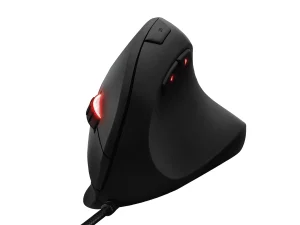 For the people looking for an all-rounder vertical gaming mouse then you should not be looking other gaming mice just consider the Trust Gaming Mouse GXT 144 Rexx. This vertical mouse keeps you forward in the competition. At the present moment, it is one of the best vertical gaming mice around you to consider.
You will be able to buy it from many places but if you are looking for the main listing on the Amazon Store you can find it here. This vertical gaming mouse has tons of customization features with the RGB software, macros settings, and much more.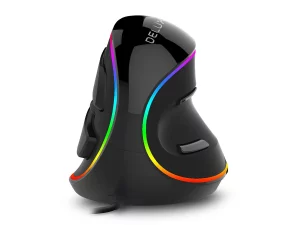 The fans of RGB lighting and stuff will be going to like the DeLUX ergonomic gaming mouse for its abundance of RGB fanatics in the gaming community. Like a disco ball, this mouse will be lighting up your whole room at night with the colors of gaming.
Other than the RGB feature this mouse features five adjustable DPI customization options for you to utilize. The DPI setting ranges from 800 – 4000. The wrist rest for the mouse is also removable for increasing your gaming comfort. You can check the main listings on the Amazon Store officially.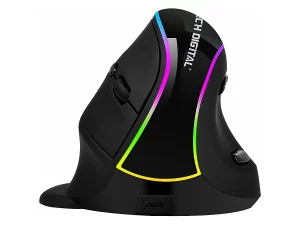 Choosing the quality vertical mouse for big hands could be pretty difficult. Therefore, if you have a big hand then the J-Tech Digital V638 Vertical Mouse will be worthy of consideration.
The J-Tech Digital V638 Vertical Mouse has the best comfort for the hands, featuring the ergonomic handshake grip, and also anti-sweat palm rest. This provides help for a smoother gaming experience in movement while allowing you to rest your hand comfortably.
Also if you are looking for a gaming mouse that has wireless connectivity. You can use this mouse wirelessly through a USB nano receiver, featuring a rechargeable battery with a micro USB port for charging.
Have You Got Your Best Vertical Gaming Mice?
I hope that your search for the Best Vertical Gaming Mice in 2023 has ended up here, we have covered all the different kinds of best gaming mice that you can consider giving you comfort while using for both work and gaming.
Check Out Other Articles Too!
Check – GTA 5 Low-End PC Best Settings To Increase FPS
Check – Get Attack on Titan Skin For Free in Fortnite
Check – Tips to Fix Wireless Charging in iPhone 14