Tips For Honor of Kings are infinite and also is the most famous mobile MOBA game in the world. This game includes lots of features similar to Mobile Legends and Wild Rift, including the in-game currency too. Having a very simple currency system in the Honor of Kings game. In this article, we will be providing you with a complete guide to the currency system of the Honor of Kings that you should know.
Honor of Kings Currency System Introduction
Honor of Kings has three kinds of in-game currency for the players to use and gain several resources. Moreover, from the three your currency can be bought with real-life money. Apart from this, the other two currencies in the game can be gained by completing several challenges and activities.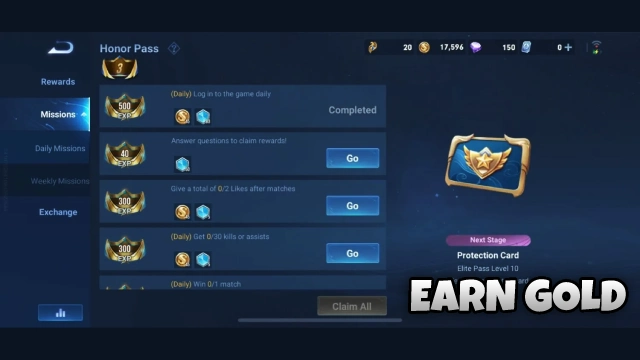 Gold
Gold is the most basic currency of Honor Of Kings game that can be obtained easily by playing more matches and completing the missions like the other games. To get more gold one will have to play more matches. Also, Honor of Kings features a variety of missions for the players to finish. By Finishing these missions players can earn gold that can be used for purchasing heroes and upgrading arcanas.
How to Earn
By playing more matches

By Completing Missions
Diamonds
Diamonds are also a form of free currency in the Honor Of Kings game that players can collect easily by completing achievements and daily events. This game also features a lot of Daily Events to complete to earn much more diamonds. By completing these several events daily players can earn diamonds every day for free. Also, the diamonds can be used to purchase Special offer items, Arcanas, etc.
How to Earn
By Daily Log-in

By Completing Honor Pass Missions

By Completing Achievements 

By Completing Daily Events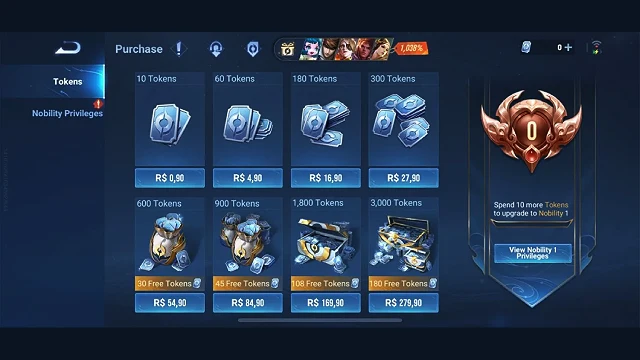 Tokens
The most demanded paid currency of Honor Of Kings is Tokens. To get the tokens players will have to spend real-life money in order to buy these tokens and use them in the game. Hence, the tokens can be used to purchase the items like skins, bundles, heroes, and much more things.
How to Earn
Follow these steps for purchasing the tokens in Honor Of Kings
Press the '+' icon below the Token Icon appearing on the right side of the screen.

Select the Pack that you want to purchase.

Enter your credentials and complete your purchase.
FAQS
(Frequently Asked Questions)
Q. How to Tokens in Honor of Kings for Free?
Ans –  Actually there is no official way to get the Honor of Kings tokens for free but you can earn tokens in the game by purchasing them with real-life money in the store.
Q. How many currencies are there in Honor of Kings?
Ans – The currency system in Honor of kings is divided into 3 systems i.e Gold, Diamond, and Token.
Check Out Other Articles Too!
Check – GTA 5 Low-End PC Best Settings To Increase FPS
Check – Get Attack on Titan Skin For Free in Fortnite
Check – How to Play Fortnite New Season on Android?