Now is the time to unlock your favorite Rare Street Fighter!
You will be surely looking for the powerful characters in your team while playing a gacha-based fighting game like Street Fighter duel. Apart from that, you all know the odds of getting them through a regular summoning mechanism are next to impossible.
Street Fighter Duel is one of the iconic heroes s which is most people's favorite for decades. The good thing about this game is that it does not pull the higher-tier characters regularly but if you want the best out of the best it will be not going to easy for you.
Meanwhile, still there are some ways to get some of the strongest fighters in the street fighter game for free. Also, this article, helps you to know how to unlock the rarest characters in Street Fighter Duel for free.
Easy Way To Get The Rarest Characters in Street Fighter Duel For Free
Players can collect the in-game resources easily by completing the main missions, finishing different weekly tasks, redeeming free Street Fighter Duel Codes, or participating in a number of other activities scattered across the game's main screen.
Mostly you will be needing the gems, but there are some tier A or B-tier fragments that increase for getting a strong solid fighter. You can spend thousands and thousands of gems for getting the best characters, like M. Bison or Rose with chances of 0.019%.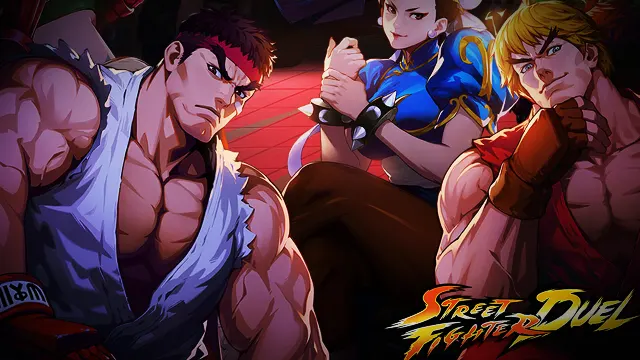 How to Unlock the Rarest Characters in Street Fighter Duel
Luckily in the Street Fighter duel, the Global Awakening event features claiming one of the rarest and strongest characters as a final reward to players for free. But for that, you all will have to grind a lot because the reward bar fills as you will awaken fighters to the corresponding grades to earn the Collection points.
This task is not easy as it sounds to be, as you combine lower-grade heroes to A+, S, S+, or SS+ tiers you will be getting much more collection points, and you will also get a huge amount of gems for every milestone.
After earning the 1400 collection points you will be getting the Fighter Selection Chest II. The best part of this chest is that it guarantees that you will obtain one of the four rarest and strongest from all the Street Fighter Duel characters including:
You will be able to choose one of the fighters among these rarest characters available in the street fighter duel that you want manually. Here is how you can Unlock the Rarest Characters in Street Fighter Duel with the easiest methods ever for free.
Check Out Other Articles Too!
Check – Fortnite New Season Battle Pass Items
Check – GTA 5 Low-End PC Best Settings To Increase FPS
Check – Apex Legends 110 Error Solution
Check – How to Play Fortnite New Season on Android?