My Little Terrarium Food Guide: Get extra love from your animals by feeding them their favorite food items. In this article, get a complete food guide for My Little Terrarium animals. Also, know about the Favorite Food Of Animals in My Little Terrarium helping you to get more love from animals.
My Little Terrarium Food Guide 2023
All the animals in My Little Terrarium have their own preferences for food items. You can track your love and grants by feeding them. As you complete your all hearts or collect all the gifts the game will be giving you a statue. Also, if your animal's heart is full then he will be staying in the Terrarium. In order to avoid disappearing the animals it is important to feed them properly – the food they like most. Let's check the favorite food items for each of the animals below.
Also Check – GTA Fan-Made Game To Give A Try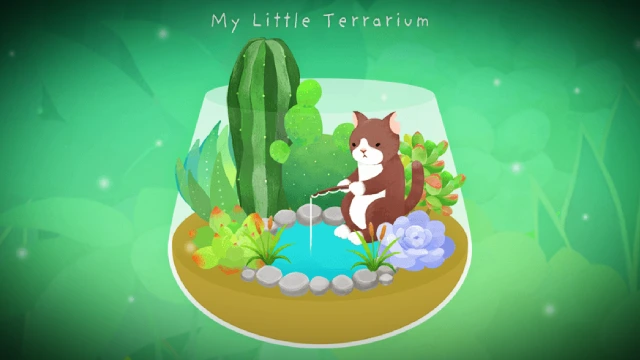 Elephant's Favorite Food:-
Fruits and Salads are mostly liked by the elephants. Tap the animal and select the fork option in order to see the food inventory then just select fruit and salad to get heart/love.
Rabbit's Favorite Food:-
Rabbits in My Little Terrarium mostly like Bread, Tea, and Whiskey Jelly. To feed or give one of his favorite food to a rabbit simply tap on him to get love/heart.
Meerkat's Favorite Food:-
Meerkats like Worms and scorpion cakes, in My Little Terrarium. Remember that don't give them noodles or the warm stew because she doesn't like it.
Lesser Panda's Favorite Food:-
Lesser Panda likes to eat more salad and fruits as he does not like worms to eat.
Cat's Favorite Food:-
Give your lovely cats Tuna Can to get much more love/hearts but she hates the carrots to eat.
Blue Bird's Favorite Food:-
Bluebirds mostly like to eat worms and blueberry tart. They do not like to have biscuits, tea, and Whiskey jelly.
Fox's Favorite Food:-
Foxes do not like worms to eat so you might feed them with warm stew, tea, and bread.
Koala's Favorite Food:-
Kaola especially like noodles, Whiskey jelly to eat. But he hates food items like blueberry tart, tea, and bread.
Shiba Inu's Favorite Food:-
Shiba Dogs probably like Tuna Cans, and steak most. He does not like fruits and salads.
Sheep's Favorite Food:-
Sheep like the salad, and warm stews to eat. Sheep do not like tuna can, tea, or bread.
Reindeer's Favorite Food:-
Reindeer eats mostly salads with warm stews and she hates bread or tea and tuna cans.
Desert Fox's Favorite Food:-
Blueberry tarts and Scorpion cakes are the two food items which mostly liked by Desert Fox.
How to Get Food in

My Little Terrarium?
Simply click on the Cat option in the top-right corner just above the puzzle button. This will be opening up your free shop where you could get free random food items by watching a video ad or spending gold coins. You could get x3 random food 3 times a day by simply using the gold coins method.
The second way is to click on the house building option in the terrarium where the cat lives -> cook. Just keep a sharp eye over the free ad offers that fly over the terrarium. Sometimes, they food items or worms.
Check Out Other Articles Too!
Check – GTA 5 Low-End PC Best Settings To Increase FPS
Check – Get Attack on Titan Skin For Free in Fortnite
Check – How to Play Fortnite New Season on Android?