PUNISHER OR THE HANDGUN (SG-09 R) Which One To Choose in Resident Evil 4 Remake?
In the Resident Evil 4 Remake (RE4), You can meet the merchant for the first time in Abandoned Factory Grounds during Chapter to purchase Punisher your first handgun. The Punisher costs five spinels, which you will be able to afford easily as you complete the first two requests of Merchants. Destroy the Pest Control and Blue Medallions, to earn three spinels from them.
But as we know, Actually Punisher doesn't have much better stats against the SG-09 R handgun. So, is it really worth purchasing Punisher? Which of these two weapons is the best choice for you? In this article, get answered to your all questions with our weapon guide for Resident Evil 4 Remake.
SG-09 R Handgun Better Than The Punisher: But How?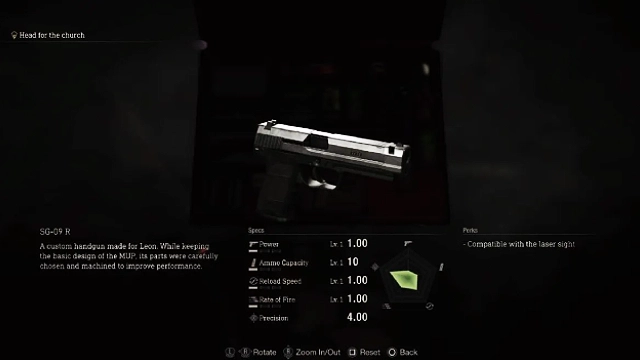 Talking about the SG-09 R handgun, it is better than the Punisher in two ways in the resident Evil 4 remake. Because firstly its, higher power rating deals more damage compared to Punisher. At the first level 1, the SG-09 R handgun has 1.00 power, while the Punisher only has 0.90. Secondly, as it is your default weapon so you will don't have to spend rare spinels for purchasing it and you can spend them on something else. For example, a Merchant will be recommending Treasure Map to buy with your first spinels.
Also Check – Can I Play RE4 On Android
Punisher

Better Than The

SG-09 R Handgun: But How?
The Punisher has slightly less power than SG-09 R, looking at the other stats it is much better. It has the ability to carry more ammo, a faster reloading speed with a higher rate of firing, and better precision. In combat, you will not notice much difference between SG-09 R and Punisher.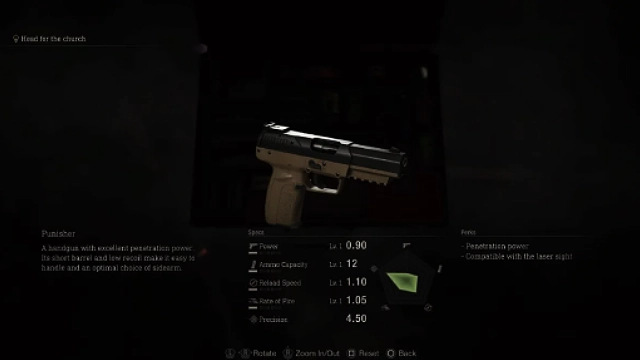 But the big advantage with Punisher is it has a Penetration Power perk, which means that if its shot passes through the first enemy hit, and can hit the first enemy standing behind it. This will be useless against the lone enemies and the powerful bosses, but against the large group of enemies it will be extremely effective and as there are lots of them present in Resident Evil 4 Remake.
Which One To Choose SG-09 R Handgun or Punisher?
All the stats of both guns have been discussed here, both have their own strengths and advantages. So, according to your needs, you can purchase the gun which you will like to use to defeat your enemies. PUNISHER OR THE HANDGUN (SG-09 R) both are able to kill the enemies in the Resident Evil 4 Remake.
Check Out Other Articles Too!
Check – GTA 5 Low-End PC Best Settings To Increase FPS
Check – Get Attack on Titan Skin For Free in Fortnite
Check – How to Play Fortnite New Season on Android?