Best Keyboard Binds for Fortnite: Finding the Best Keyboard Binds for Fortnite will be surely a challenging thing to do but now it has been made very easy for your all from here. Playing on the controllers will surely be easy than on keyboards but the Fortnite PCs will not have to regret it, because if you too facing any kind of problem while playing on the PC due to the wrong bindings of the keyboard then make sure to forget all these things.
In this article, take a complete guide for the best keyboard binds for Fortnite that will surely help you to be a high-profile player in Fortnite easily. Because fighting is much more complex rather than just shooting and aiming. The keys having the best bindings will be surely very helpful for fighting very easily and naturally feel accessible even if you are playing over a low-end PC.
Also Check – How to Play Fortnite on Unsupported Devices
Keyboard Bindings for Fortnite For Better Movement
These keybindings you will be finding out used by many shooters on the PC, also there is nothing to deviate from the normal also it is easy to remember.
Move Forward: W

Move Left: A

Move Backward: S

Move Right: D

Open Map: M

Crouch: Left CTRL

Jump: Space Bar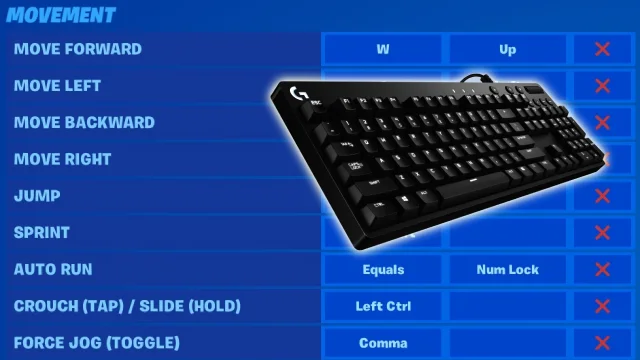 Good

Movement

Settings for Fortnite
Sprint by Default: On

Auto Open Doors: On

Toggle Sprint: Off

Sprint Cancels Reloading: Off
Best Keyboard Binds for Fortnite For Buildings 
Building fast in Fortnite is necessary to keep up yourself with other players Fortnite is much easier with the best keyboard binds for Fortnite. So we had arranged all the keybindings altogether that will be helping out you a lot to keep everything at your fingertips. Buildings will be a great source to take cover while shooting in some tough situations.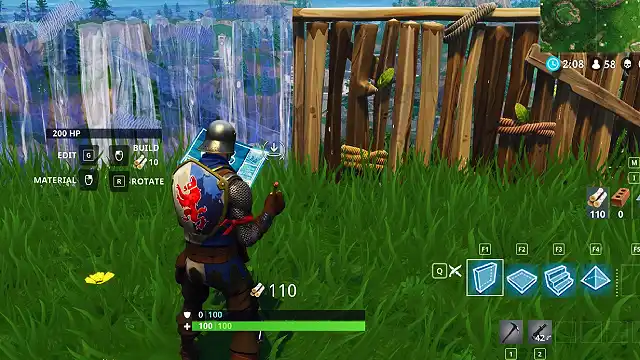 Wall: Q

Floor: Mouse 4

Stairs: E

Roof: Mouse 5

Trap: T

Repair/Upgrade: H

Rotate Building: R

Crouch While Building: Left Shift

Reset Building Edit: Mouse Wheel Up
Place Building: Left Mouse Button

Building Edit: F and Mouse Wheel Up

Crouch While Editing: Left Shift

Select Building Edit: Left Mouse Button

Change Building Material: Right Mouse Button
Also to reset quickly your edit for protecting yourself from incoming firing, you should be binding both the 'Reset Building Edit' and the secondary 'Building Edit' to Mouse Wheel Up. This also increases your editing speed and confirms the edits within a single motion and this tactic is usually known as the 'scroll wheel reset'. Taking a quick way for toggling between building and shooting will surely going to make a huge difference in a match.
Also Check – Fortnite New Update Patch Notes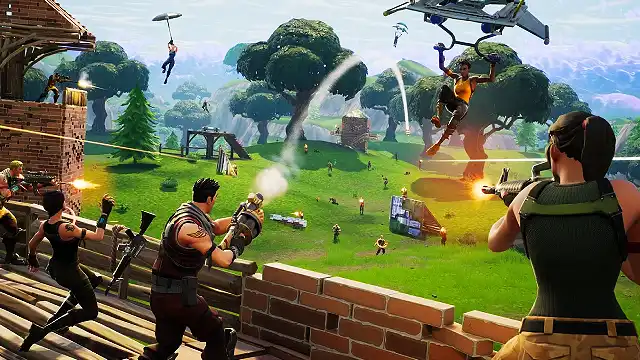 Binds for Best Building Settings in Fortnite
Turbo Building: On

Reset Build Choice: On

Disable Pre-Edit Option: On

Confirm Edit on Release: On
Best Combat keyboard bindings for Fortnite 
As the most important binds in the game usually take an important role to win the matches. So, the best keyboard binds for Fortnite to level up your combat skills are presented here making you able to access all of your weapons without moving your hand.
While fighting or building, having your weapons on the num keys makes surely a great transition between building and pulling out a weapon easy and quick. For quick reactive gameplay dividing kets between the mouse and keyboard is a great strategy. Take a look over the best keyboard binds for Fortnite and settings for fighting in Fortnite.
Fire: Left Mouse Button

Reload: R

Weapon Slot 1: 2

Weapon Slot 2: 3

Weapon Slot 3: 4

Weapon Slot 4: 5

Weapon Slot 5: 6

Harvesting Tool: 1

Toggle Inventory: Tab

Target: Right Mouse Button

Ping / Place Marker: Left Alt

Use: Mouse Wheel Down and X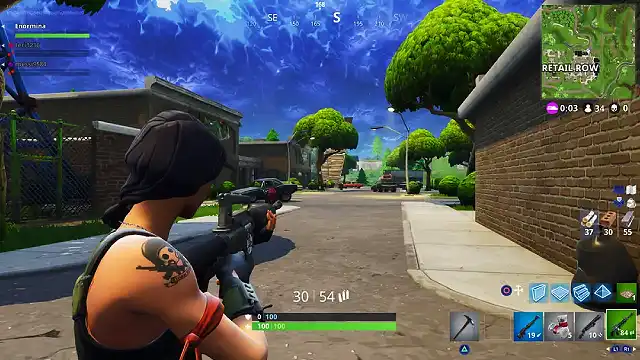 Best

Combat

Settings for Fortnite To Use
Toggle Targeting: Off

Hold To Swap Pickup: On

Auto Pick-Up Weapons: On

Mark Danger When Targeting: On

Preferred Item Slots: On
Loadout Slot 1: Assault Rifle

Loadout Slot 2: Shotgun

Loadout Slot 3: SMG

Loadout Slot 4: Consumable Item

Loadout Slot 5: Consumable Item

Follow these settings to get better results and improvements giving you much more control over your inventory. All the possible best keyboard binds for Fortnite have been shared here to use in 2023. Our aim is to maximize your comfort reaction time while build-fighting in Fortnite and make things easier to handle for you. If you have any doubts or questions about Best Keyboard Binds for Fortnite then feel free to share in the comments below.
Check Out Other Articles Too!
Check – GTA 5 Low-End PC Best Settings To Increase FPS
Check – Get Attack on Titan Skin For Free in Fortnite
Check – How to Play Fortnite New Season on Android?