Kadokawa Gamera Rebirth Project: Kadokawa recently on Thursday announced for the production of one of his new works in the Gamera giant monster franchise titled Gamera – Rebirth (Kadokawa Gamera Rebirth Project). In this article know much more about it and follow us for the best anime & manga news.
The new Gamera – Rebirth will be going to stream on Netflix worldwide, Kadokawa didn't reveal the format of the new work but it is getting confirmed that Kadokawa's anime YouTube channel is streaming the below teaser trailer.
Check Out Other ANIME Articles Too!
Also Check – POKEMON: Ash Become World Champion After 25 Years
Also Check – Why There is Anime Craze in India
Also Check – Top 10 Anime For Beginners To Watch in 2023
Also Check – Boruto Vs Naruto: Who Will Win?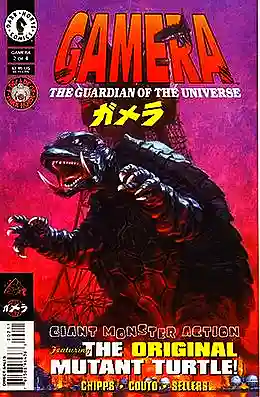 Kadokawa Gamera Rebirth Project
This project will surely have the scale figure displayed at the Tamashii Nation 2022 event, which will take place between Friday to Saturday. The visuals of the Gamera Rebirth Project will be going to appear on the Tōkyū Tōyoko train line's Shibuya Super Board in Tokyo and also on the Umeda Bigman billboard in Osaka.
One of the craziest giant, fire-breathing turtle monsters Gamera made his debut in Daiei's 1965 film Daikaijū Gamera (Gamera the Giant Monster). Daiei intended the film to compete with TOHO's similar smashing hit of his giant monster movie Godzilla. This will be going to be the 12th and most recent film in the franchise was Chiisaki Yūsha-Tachi ~Gamera~ (Gamera the Brave) in 2006.
Check Out Other ANIME Games Too!
Also Check – Spider Man Game For PPSSPP
Also Check – God of War 4 Download For Android