Activate Windows 10 using Command Prompt: The need for activating Windows is just versatile and especially for the school or business for setting up an organization of computers by registering them under one key for uniformity. In this article, get the detailed process to know How to Activate Windows 10 using Command Prompt in 2023 easily without any trouble.
Need to Activating Windows
Most people upgrade from Windows 7 or 8, and the key gets expired due to changing Microsoft terms hence, from this change many people lose their keys. Also in case you purchase a PC from a builder or dealer and they did not give you your license key. Hence there is a need to activate Windows you guys can claim your PC with an organization or company which came with Windows Pre-installed without any key required.
Check – How to Install Windows 11 Lite?
How to Activate Windows 10 using Command Prompt in 2023
First of all, you will have to open Command Prompt as administrator, click on the start button and search for "cmd" After that run it with administrator rights. In the Next Step, you will have to install the key management client key. But before proceeding with this step you should read the following: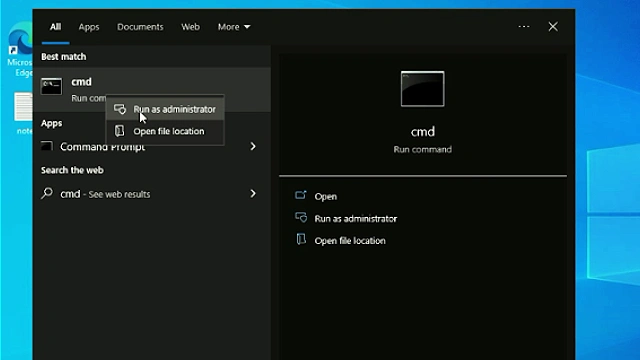 #1
First, go for using the command "slmgr /ipk yourlicensekey" for installing the license key. Remember to replace "yourlicensekey" with any of the factory license keys given below.
#2
Home: TX9XD-98N7V-6WMQ6-BX7FG-H8Q99
Home N: 3KHY7-WNT83-DGQKR-F7HPR-844BM
Home Single Language: 7HNRX-D7KGG-3K4RQ-4WPJ4-YTDFH
Home Country Specific: PVMJN-6DFY6–9CCP6–7BKTT-D3WVR
Professional: W269N-WFGWX-YVC9B-4J6C9-T83GX
Professional N: MH37W-N47XK-V7XM9-C7227-GCQG9
Education: NW6C2-QMPVW-D7KKK-3GKT6-VCFB2
Education N: 2WH4N-8QGBV-H22JP-CT43Q-MDWWJ
Enterprise: NPPR9-FWDCX-D2C8J-H872K-2YT43
Enterprise N: DPH2V-TTNVB-4X9Q3-TJR4H-KHJW4 

#3
Now simply hit the Enter Key to execute the command. Wait for a few seconds, and a prompt should appear.
#4
Now you will have to set the key management machine address, be careful it is a very important step. 
#5
Use the command "slmgr /skms kms8.msguides.com" in order to connect the msguides independent KMS server for free.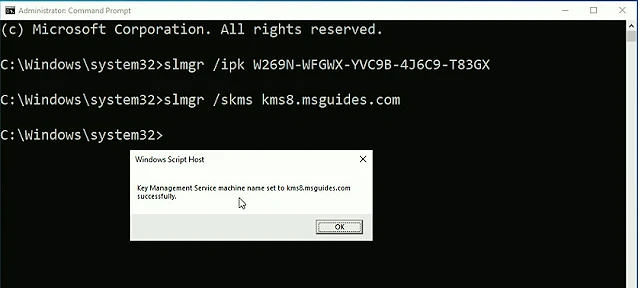 #6
Now you can activate your Windows by using the command "slmgr /ato". At last, you will have to confirm checking the activation status of Windows successfully appearing in the Dialog Box.
Now Your Windows 10 Will Be Activated Successfully.
Read More Here…
Check – How to Send Fax From Gmail?
Check – How to Sideload Apps on Android TV?
Check – BEST Vertical Gaming Mouse
Check – Tips to Fix Wireless Charging in iPhone 14
Check – How to Play Fortnite New Season on Android?