Apex Legends error code 110 is Fixed!
Being one of the best battle royale games Apex Legends, then also there are some different errors that occur occasionally in the game. One of the most faced error code 110, which opposes players from entering the lobby. If you are one of those who are getting this problem, in this article, you will find the solution for it and you will be knowing How to fix Apex Legends error code 110.
How to fix Apex Legends error code 110
Make sure to check your PSN status before proceeding to the next steps, since it is important to note that PlayStation users might be getting this error due to PSN servers being down. You can check for your status of PSN. If you found that something is wrong with the servers, you will need to wait until the developers fix it. But if your PSN server is working fine, make sure to proceed with our next methods mentioned below:
1. Power Cycle Your Router
Somehow the Apex Legends error code 110 is linked to the network problems, EA suggests players that they can perform power cycles to their routers. Simply for doing this, you will have to turn off your router by pressing the power button and remove its cables from the power outlet. Afterward, leave it unplugged and wait for the next 30 seconds before turning the router on again.
2. Restart The Console
In most cases, it is observed that errors might be occurring due to some bugs. Some of the major bugs are not removed easily but the minor bugs can be easily fixed through a simple restart. If this not fixes your Apex Legends error code 110 problem then you can try to power cycle your router, turn off your router, remove the power cable from the power outlet wait for the next 1 minute before plugging it back again.
3. Try Using A Wired Connection
From the wireless connection, the wired connection is always a better option. Since the setup of Wi-Fi is overall clean, also a wired connection is kind of more stable with fewer issues too. Hence, if you're getting the Apex Legends error code 110 error consistently, I suggest you use an Ethernet cable directly to your device to access the internet.
Contact Support Team
If all the methods do not work for you, then you must try contacting the Apex Legends Support team to see if they are able to help you with this situation.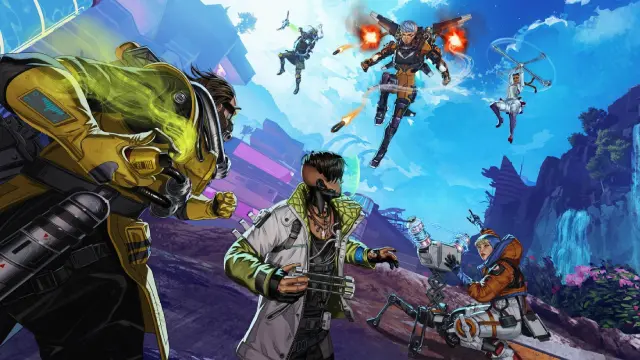 How to fix Apex Legends 110 Error on PlayStation?
Make sure to check firstly your PSN status, if it is fine then proceed to further steps. You try changing Domain Name Server (DNS) for fixing this error. On PlayStation, you can do this easily by going to Settings, navigating to Network, and selecting Set up Internet Connection.
Choose LAN Cable or Wi-Fi

Select Custom Option and enter the following settings manually:

IP Address Settings: Automatic

DHCP Host Name: Do Not Specify

DNS Settings: Manual

Primary DNS: 8.8.8.8

Secondary DNS: 8.8.4.4

MTU Settings: Automatic


Proxy Server: Do Not Use
How to fix Apex Legends error code 110 on Xbox?
Similar to PlayStation, you can easily fix Apex Legends error code 110 in Xbox by changing your DNS, by going to Settings, Network, Advanced Settings, and DNS Settings.
Change DNS settings to given values:

Primary DNS: 8.8.8.8

Secondary DNS: 8.8.4.4


Save settings and return back to the game.
How to fix Apex Legends 110 Error on PC?
If you had tried all the solutions and are unable to fix the error then changing your DNS will be a perfect shot. On PC, press the Windows + R keys, open the command box, type ncpa.cpl and hit enter and Follow the given steps:
When Network Connections pops up, right-click your internet connection

Select properties and choose Internet Protocol version 4 (TCP/IPv4)

Select the Properties menu

Select Use the following DNS server address and type the following:

Preferred DNS server: 8.8.8.8

Alternate DNS server: 8.8.4.4

Click OK


Then Restart your PC.
Check Out Other Articles Too!
Check – Honor Of Kings Currency Guide
Check – Project Astrid, Gameplay Reveal
Check – GTA 5 Low-End PC Best Settings To Increase FPS
Check – IS GTA 6 Coming For PC and Mobile?
Check – Is GTA Trilogy Coming For Mobile Devices?