How to Fix ChatGPT Error Code 1020: ChatGPT has become one of the most popular online services used by millions of people. Moreover, it became the fastest platform to surpass 100 million monthly active users in Internet history. This explosive growth has led to the creation of a strong community with the people. But despite that, there are some users that are bound to run into problems. Along that, many among them complained about running into Error 1020 or Access Denied Messages.
But gratefully, ChatGPT's 1020 error can be easily fixed in a few couples of minutes. In this article, know How to Fix ChatGPT Error Code 1020? ChatGPT Error 1020 is a simple error due to the blockage of a few sites.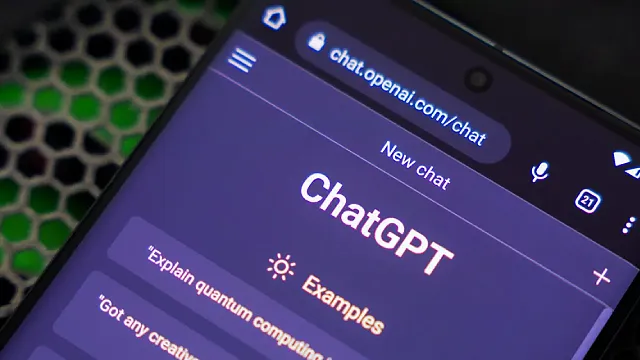 ChatGPT Error 1020 Fix
The 1020 error code in ChatGPT means that you are blocked from accessing sites. Just to fix this error of ChatGPT, you can try refreshing the page using different browsers. If the problem continues, keep reading for the other fixing methods mentioned below for you all.
Check – How to Sideload Apps on Android TV?
What is ChatGPT Error Code 1020?
The popularity of ChatGPT has made it a target for cyber attacks. While using the chatbot you may surely have noticed the response time now becomes slower than usual or sometimes it becomes completely unavailable during periods of heavy demand. But it not always occurs with users causing these slowdowns while using the chatbot. Malicious actors can too overlap OpenAI's servers through denial-of-service attacks.
To avoid these attacks, ChatGPT uses a firewall that is going to check your browser and IP address confirming that you are not a bot and a legitimate user. In fact, some of you have surely seen the message "Please stand by, we're checking your browser" at some points. In most cases, you should be granted access.
Check – Tips to Fix Wireless Charging in iPhone 14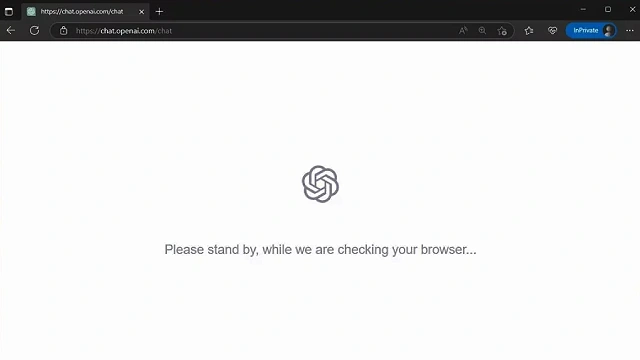 Error 1020 in ChatGPT indicates a problem with your browser or internet connection.
Although false positives could occur easily due to misconfigured internet settings, a suspicious browser session or that can be other factors too. As the ChatGPT detects one of these, it will be displaying the "Error 1020: Access Denied" message.
How to fix ChatGPT Error Code 1020?
There may be some more different seasons for displaying the "Error Code 1020: Access Denied" message via ChatGPT. It clearly means that you will have to try different solutions to find a perfectly fine way that works for you while solving this issue. But don't worry about it most of the ways took less than a minute.
Check – Best Fan Control Software For Windows
Try Using Different Browsers: An extension or misconfigured setting in your web browser could be blocking access to the ChatGPT. If you are in that case, then you must try using different web browsers (like Edge, Firefox, or Chrome) that can solve your issues.
Refresh the page: In most chances, a simple page refresh (or two) can get rid of the Error 1020 message. You might close the tab and navigate directly to the ChatGPT login page.
Restart Your Router: It might be possible that your IP address might be got blocked by ChatGPT's firewall as it detects suspicious activity through your IP address. Just a simple restart to your router will be giving you the new IP address and help you to bypass the Access Denied message.
Check if ChatGPT is down: There could be a possibility that ChatGPT's server may be down or there may be an excessive amount of users present at the same moment. Also in case there is an update to the site is made up by the officials.
Disable active VPNs: In case you are connected with a VPN or enabled in the background, just disable it and try to take access to ChatGPT again. Most of the attackers often use VPNs to mask their identities, so firewall can block them.

The above fixes should surely get rid of ChatGPT's Error 1020, but if among of them is do not work simply you can try another internet connection. If you are using it on a smartphone, then you try switching your internet connection to mobile data instead of using Wi-Fi or vice versa.
Faq
What is the Access Denied error in ChatGPT?
If the suspicious is detected by the ChatGPT, it will be displaying the Access Denied error with the code 1020. For fixing this, you can try refreshing your page. If that doesn't works for you, try using different web browsers and just disconnect your VPN if you are using one.
Read More Here!
Check – BEST Vertical Gaming Mouse
Check – Minecraft Java Edition For Android
Check – Tips to Fix Wireless Charging in iPhone 14