The PS5 sets a new revolution in terms of the audio engine in 2023. Its dedicated audio engine on the PlayStation 5 and have great potential to run games with desirable sound making the feel extra-ordinary while playing the games.
Playing games with better equipment will also provide you with a much more efficient audio quality coping up with your game. The real experience of surrounding with the 3d spatial objects and sounds is far improved with the new game engine in PlayStation 5.
In this article, we will be sharing some top-line games that are best to play on PS5 in 2023 with a 3d Audio system giving you the best experience while playing your favorite games. The List of Best PS5 Games With 3D Audio To Play in 2023 will be containing games from different genres so select that you like to play.
List of Best PS5 Games With 3D Audio To Play in 2023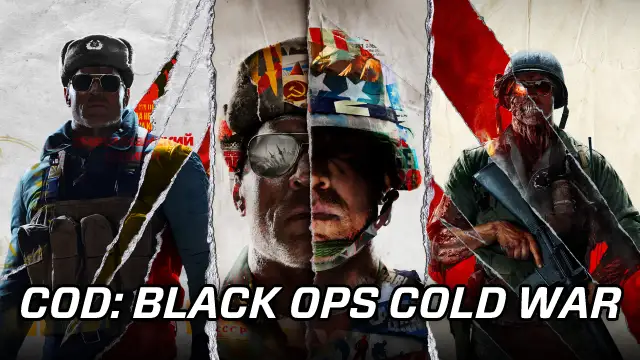 Call of Duty Black Ops Cold War
The recent launch of this game has really impressed all the fans, implementing the great game engine with the PlayStation 5 they nailed it. The atmospheric sound of the games is too impressive and player placement with the way of interaction with surrounding areas is totally easy to feel while playing the games.
You can point any enemy easily hiding behind the blocks above or below which brings the game to a whole new level in competitive multiplayer. As it sounds good then just imagine how immersive the game will be and one of the best ps5 games with 3d audio to play in 2023.
Check – BEST Vertical Gaming Mouse
Watchdogs Legion
A London-based city game best to explore and enjoy in the immersive open-world system. Being fans of Ubisoft and the Watchdogs franchise we would recommend this game to you as it has London City as your playground with a diverse cityscape view and great potential.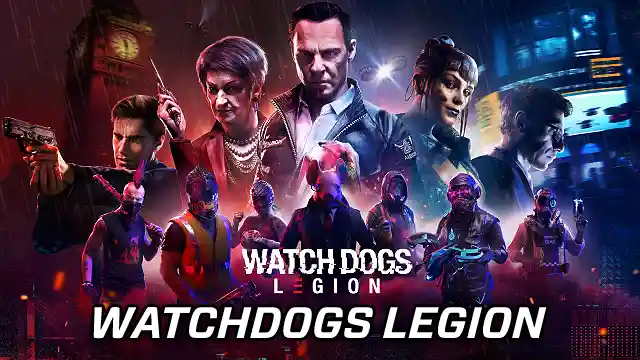 The Gameplay of this game consists of various extreme object sound placements the presence of the environment bounces from wall to wall is totally noticeable while playing the game.
One of the best pros of this game comes that being a multiplayer game it offers to totally enjoyable experience to playing this game with friends. Hence, it is one of the best ps5 games with 3d audio to play in 2023. Give a try to this game, and enter the hacking world with great game physics.
Check – BEST Multiplayer Games For Mobile
Demon Souls
The remake of vast improvements took the hearts of fans holding the most potential with the updated graphics with an incredible updated audio engine and earphones. Honestly, the updated textures with the high detailing of this game surely shocked many people.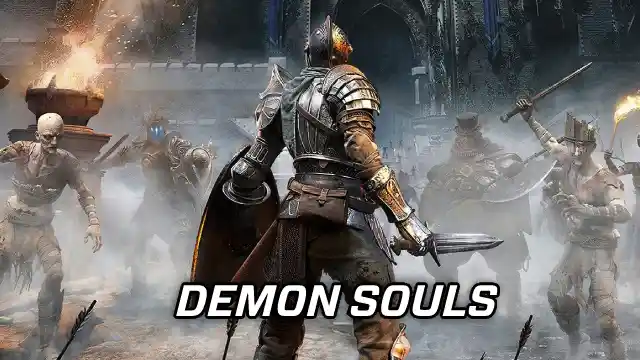 Showcasing the audio engine improvements you can hear the enemies from 10 to 20 seconds way before they unleash their weapons while preparing for their arrival. Considering this ps5 game to enjoy with 3d audio will not be a bad choice.
Spider-Man: Miles Morales
Take the New York traffic below you and fight with the enemies around the corners using spidey sense. But for the spidey sense, I think our ears are going to be the first choice to go in the game.
As the game was not nailed with its sound on the first PS4 title but currently after having a dedicated engine making this game is practically more efficient in terms of quality of sound reproduction. This is one of the most immersive games with 3d Audio for PS5 and should consider it on your watch list.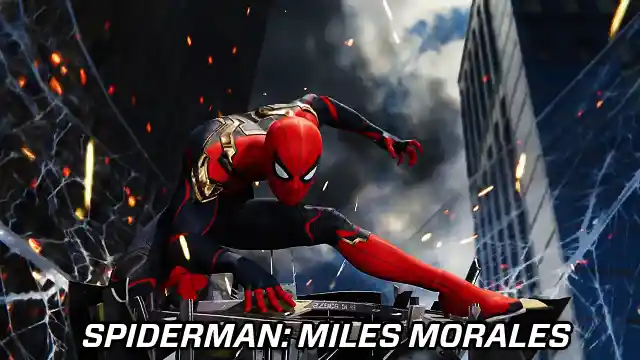 Swing through buildings and explore the city in a few jumps with superpowers to fight the enemies and just all the spiny stuff.
Check – How to Play GTA 5 Without PC?
Cyberpunk 2077
Entering the world in 2077 will be a great experience for every player to use the modern generation vehicles and explore the modern city. With a certain radius, you can hear your surrounding's activities.
Coming to the full potential on the console pushed his all limits to bring the natural real-like soundscape and object locations. Everything in the gameplay that has been released in this game is already blown the mind of many fans in every aspect to be a great PS5 game with a 3d audio experience.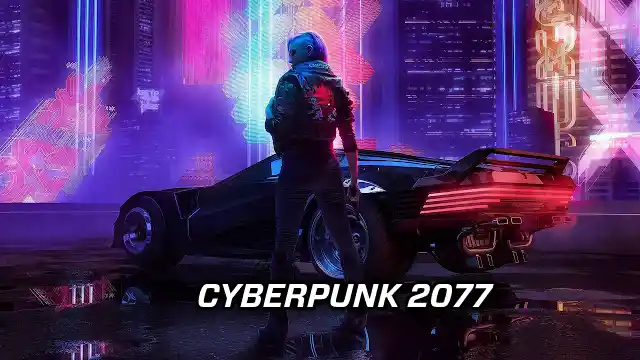 Giving you the dynamic experience from the tops of the buildings and drones, slash blade getting into out of a car is things that you must try while playing this game with absolutely great graphics.
Top 3 / Best

PS5

Games With Surround Sound
Outlast 2
Being one of the scariest games within his series the Outlast 2 got attention from many people because of the detailing that had been done into the game's audio.
Developer Red Barrel has done a great job centering players in the canyons of Arizona by using audio mixing in order to maximize the tension while playing this game.
In the game, players can hear voices in the hallways of haunted elementary schools and the wind tearing in the desert, and also the voice breathing in the scared situation and chasing of ghosts behind you in effect that is maximized through excellent use of salons.
Outlast 2 will be definitely a worth playing game with its immersive sound system giving a great gaming experience.
Check – Minecraft Mods To Try in 2023
Call Of Duty Modern Warfare
The enhanced surround sound and infinity focus on sound really make this game shine. Especially Talking about the gaming experience while playing this game is just great with better headphones you will be going to realize it.
Giving an advantage to players having good headphones with 7.1 surround system technology, players will feel easier to spot enemies with their footsteps and gunfire and let make them able to score a few kills extra per match.
The COD: Modern Warfare takes special care giving a feel to the players with a good sound system. Not just with the sound of gunfire it actually projectiles the traveling sound through space that you can hear easily around your character's head in real-time.
Resident Evil 2
Both Resident Evil 2 and Resident Evil 7 Biohazard had done an excellent job to make sure that the audio system will make glory to the game. This game is filled with ambient surround noises and perfect scary surround that can be heard while standing in one spot.
You can hear easily the old house creak and loan from behind and above with crystal clear clarity, especially in Resident Evil 2.
The detailing in the sound helped a lot on a few occasions to save me from death in the game. That is missed by using TV speakers on their own.
With the progress in the game, you can constantly hear the footsteps of Mr. X when he tries to follow you wherever you go. But with the surround sound system, you can use the sound of the footsteps of Mr. X for determining where is he relative to your player.
Check – Best Fan-Made GTA 5 Games For Android
List of All Supported PS5 Games With 3D Audio To Play in 2023
This is the full list of games with 3d Audio that is supported to play on PlayStation:
Returnal

Resident Evil: Village

Ratchet and Clank: Rift Apart

Oddworld: Soulstorm

No Man's Sky

Nioh Remastered

Tony Hawk's Pro Skater 2

Tony Hawk's Pro Skater

The Pathless

Spider-Man: Remastered

Spider-Man: Miles Morales


Sackboy: A Big Adventure

Nioh 2 Remastered

Marvel's Avengers

Immortals Fenix Rising

Horizon: Forbidden West

Crash Bandicoot 4: It's About Time

Call of Duty: Black Ops Cold War


Astro's Playroom

Gran Turismo 7

Ghost of Tsushima: Director's Cut

Final Fantasy XIV

DIRT 5

Devil May Cry 5 Special Edition

Destruction: AllStars


Demon's Souls
Conclusion

–
As all the best ps5 games with 3d audio to play in 2023 have been mentioned with features that your must try while playing the game to have a great experience and dynamic audio quality. Trying these games with better headphones is recommended because it brings a much more enhanced experience while listening to sound.
Faq's
Which is the best ps5 game with 3d Audio?
Games like COD, Spider-Man: Miles and Moral, WatchDogs, Cyberpunk 2077, etc support 3d audio on PS5. Among any of them is just best to go for experiencing the best sound quality with detailing in surround sound.
What is 3d Audio in PS5?
This technology centering players to the focus brings a much superior quality of sound to the game.
Read More Here…
Check – Minecraft Best Automatic Farm Ideas
Check – How to Play Fortnite on Unsupported Devices
Check – GTA 5 Low-End PC Best Settings To Increase FPS
Check – Get Attack on Titan Skin For Free in Fortnite
Check – Tips to Fix Wireless Charging in iPhone 14