How To Share Real Time Location on Google Maps: In case if you are looking to share your real-time location with your trusted individuals then it would be surely beneficial for you all. You will be happy to know that, Google Maps allows you to share your current location with other users. Also, you can limit the time for sharing across devices with other people.
This is because, as they can easily track the movements of our sight with the estimated time 10. But do not get worried about it, sharing your (real-time) location, will be made easier in the too. Also, this article will help you to know how to share real time location on google maps?
Check – Tips to Fix Wireless Charging in iPhone 14
Sharing Location With Google Maps
Earlier, as we know that real-time location sharing was available on Google+, but with the wheel of time this social network has been discontinued. But now all these things are easily possible via Google Maps and hence, sharing the information and taking the information into the work is now became possible.
Moreover, surprisingly you will have not to enable your location history present in the default settings. But before sharing the process through which you know how to share real time locations on google maps.
Check – How to Send Fax From Gmail?
How To Share Real Time Location on Google Maps?
For sharing your location with other users, you will have to simply launch your Google Maps.
At the top-right corner, tap on your profile picture and proceed ahead to the Location Sharing Option.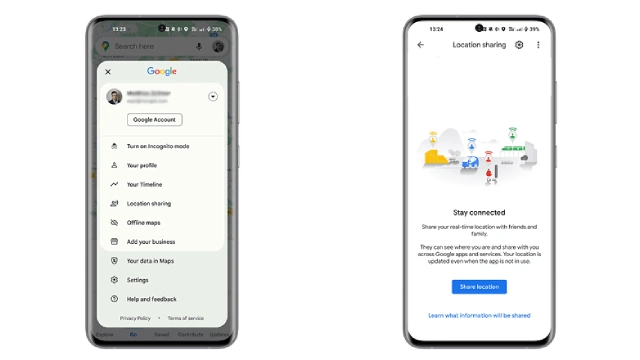 Now you can set the time period (15 minutes to 1 day or until you deactivate it manually) during which you are going to share your location with others.
Then move ahead and select the contacts with whom you are looking to share your location by name, phone number, or email address.
Then go to the App Settings and allow Google Maps to access your location always.
In case your recipient is not having a Google account, then you can easily create a link and share it with them via email, SMS, WhatsApp, or any other compatible instant messenger application.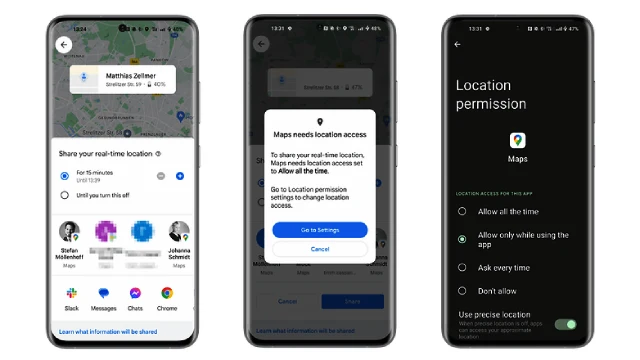 How To Share Real Time Location With WhatsApp?
WhatsApp made the location sharing very simple to the users, being a popular messenger app it has great features too. Here, the feature is namely called live location.
For Sharing the location firstly, tap on the paperclip icon appearing on the chat window.
Now, select the Location icon in green.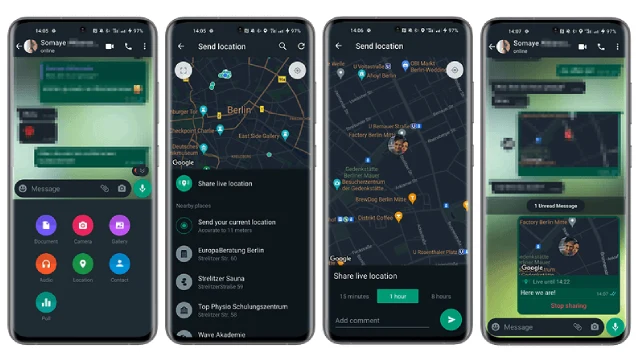 There you can choose for sending your current location.
Also, you can share your live location for a limited period of time.
You can keep sharing your live location ranging to different time periods as short as 15 mins and long to even 10 hours.
Check – How to Sideload Apps and Game on Smart TV?
There are many other methods too, for sharing your location. With Samsung it is easier to do it with the SmartThings app and on Apple devices with the 'Find me' function and more likely Telegram also has a feature to share the location of the smartphone for a limited time period.
More likely you are now aware of sharing live locations and that you can do with our guide. So, make sure to share our guide with your friends to let them know about this. While sharing live location with people you must be aware of it.
Read More Here…
Check – BEST Vertical Gaming Mouse
Check – MacBook Air Gaming Performance & Benchmarks
Check – How to Play Fortnite New Season on Android?